Soccer - Sundays (Summer)
Program Description
SCHEDULE MOVING TO SUNDAY AFTERNOONS:
Unfortunately, we have lost access to the I AM THIRD fields on Tuesday nights due to the planned resumption of that organizations usual programs. Because of the ongoing closures of Parks & Rec fields as well as the closures of almost all privately owned fields, we have pretty limited options.
MOVE TO SUNDAYS @ 5:30pm and 6:30pm. We will resume the league in progress on Sunday, August 30. If you or your team is unable to make this change, please contact us for a pro-rated credit. If needed, we may adjust team rosters (with permission of captains of course) to ensure healthy rosters on teams that have withdrawing players.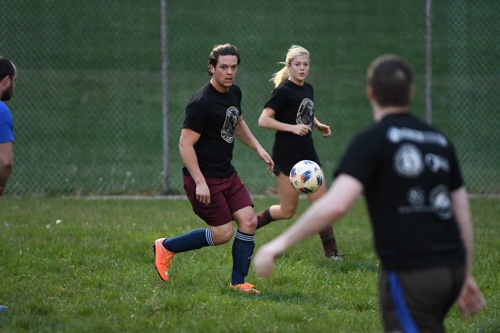 UPDATED LOCATION: Due to the closure of Transylvania University, we will be starting the season at I AM THIRD's fields in Athens (close to Jacobson Park). Two 20 minutes halves with game times varying at either 6:30 or 7:20.
Sign up by yourself, with a group of friends or whole team
Co-ed, over-21 play
Official LexSSC t-shirt (your uniform for the season!)
Outdoors
7 games (6 games + postseason)
Referee
Registration for this program has ended.
Program Details
Format:
Co-Rec
Official Rules:
Soccer Rules
Location:
Lexington - I am 3rd Recreational Fields
Registration Dates:

Now — Jul 1, '20 Regular

Jul 2, '20 — Aug 4, '20 Late

Max Teams:
16
Team Roster:
12 Players Minimum, at least 4 of each gender. No Maximum.
First Game Date:
Tuesday, July 7, 2020
Last Game Date:
Sunday, October 4, 2020
Postseason Format:
Top 7 teams
Individual Price:

Regular

$59.00

+ tax

Late

$69.00

+ tax

(See Refund Policy)
Team Price:

Regular

$59.00

+ tax

per person

Late

$69.00

+ tax

per person (See Refund Policy)